Binary Options Tax in South Africa
June 25, 2016
Binary options brokers may not be available in South Africa. Its certainly not stopping South Africans from taking advantage of this booming, and most times lucrative. trading method. Binary options tax is payable but the benefits outweigh this burden.
Offshore brokers offer a host of assets to choose from – you're certainly not limited to South African assets. Some offshore brokers also specialise in South African assets simply to provide South African traders with assets they are more familiar with.
Binary options certainly give traders a great way to earn  bit of additional revenue. The beauty about trading binary options is that all you basically need is your Internet connection and an initial deposit to get going.
Of course with any kind of money earned or won, the question arises – 'are binary options trades taxable? With binary options, there is a huge opportunity for earning generous profits. The issues surrounding binary options tax on these profits is tricky. There are different tax laws of each country or region. Every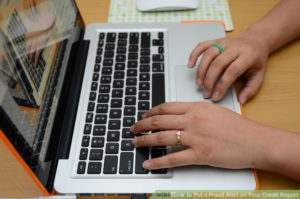 binary options trader needs to determine the type of tax laws present in their particular country.
►   Cyprus is home to many binary options brokers. They have their own tax laws that brokers need to comply with.
►   United States – taxation on state and federal levels. This makes it important for market participants to know the rules that are applicable to each.
en a good sign that the binary options trader is witnessing good fortunes in his trades.
►  South Africa –  you'll have to pay taxes. The amount will be determined by the tax bracket you fall into. First time traders like to get advise from a tax adviser just to make sure they file in the right bracket so as to reduce their overall tax liability.
Binary Options Tax- How Does it Work? 
Income from binary options is filed with any other earned income during the tax year. Binary options in South Africa aren't regulated so they aren't looked upon as capital gains or financial investment income. You are responsible for paying taxes on the final profit for the year. Once you know your year's income, you'll see which tax bracket you fall into.
It is worth knowing that off-shore profits aren't taxed. But this is only if you trade with a tax haven country. For South African traders, off-shore taxes can be quite complex so its a good idea to consult a tax adviser so as to determine your tax liability.
With binary options trading, ignorance isn't bliss. It is important to take note of the tax laws in South Africa. Binary options are a marvellous way to boost your income, but if you want to go ahead and ignore the tax laws, don't be surprised when you lose your earnings to binary options tax penalties.
Trade the Right Way so You don't become a Loser
Binary options is a great investment tool for South Africans. Binary options isn't quite the same as gambling in the casino. Before you get into trading binary options, you need to understand fees, demo accounts, commissions and hidden taxes. Binary options trading in South Africa is legal. Choose your broker carefully. Find out about binary options tax. Make sure they are 100% safe, licensed and above the law so that there is no chance of you losing all your money, your reputation and your integrity.
Sign up FREE right here to train and trade on our favourite platform
All info was correct at time of publishing